A $ 13.000 Harley-Davidson for $ 18.000. It's just an indication, but still… For people under 40, Harley-Davidson is no longer The Brand, but 'a brand'. But quite a few of us are over 5.000, and that's when nostalgia strikes. Gone are the days when you almost didn't write off on a Harley. Shovelheads, Ironheads and early Evo's are also quite affordable here in the Netherlands. Think of amounts between € 10.000-4.000. That is not a bad amount for a classic V twin. By the way, you can already have Sportsters from just € XNUMX. Just. Here in Holland.
In the States Harleys are much more widespread than here
The offer is therefore much larger. And the prices are lower. Now even much lower because of the Corona jitters. American bikers also need to eat. We got the tip about a site that offered 500 (classic) Harley-Davidsons alone. But before you calculate yourself completely rich, you have to continue calculating.
What costs what?
Then we talk about a nice early Evo.Softail as an example. It cost - we have rounded up the amounts - in the States just under € 13.000. The transport to the American port cost € 250. The boat trip to Rotterdam cost about € 850. In Rotterdam, about € 3.000 VAT had to be deducted. Transport from Rotterdam to Gelderland was done by private car plus motorcycle trailer, but of course also cost money.
Search and find
Before that, of course, the engine had to be found and bought. In addition, the Internet was useful. Further e-mail contact with the selling party did the rest of the preliminary work. Request a full photo set that includes identification numbers. Damage or damage must be clearly recognizable on the detailed photos. But there is always the risk of, let's call it 'deception'. We once experienced something like this when a Ford Pickup arrived at the RDW. That was a huge blow. The men of the RDW did not even let the Ford owner off the yard. And then try to get your money back. So don't be tempted by your emotions before purchasing.
Import and go on a journey
You can easily and certainly arrange the import from the Netherlands via an international transport company, but you can also fly to the USA to view your dream bike on the spot and even bring it to the relevant port under your own steam. This is possible with an American 'One Day Permit'. Plus good insurance. The advantage of being on site is that you can see and check the bike yourself. The investment in the ticket and an overnight stay can even be cheaper than the financial consequences if documents are incomplete or incorrect. And you will get rid of the jet lag. Because your dream bike is of little use if it cannot be registered here. Also keep in mind that there can be three months between the time of purchase and the time you purchase it in the shed.
There are always additional costs
At the end of the ride, no costs have yet been mentioned for any changes to get a Dutch license plate on the motorcycle. Harleys imported from America are not according to a Dutch or European type approval. You can contact the RDW for information about this. Also map these costs for yourself, so that you know what to expect. We don't know what the flag looks like now, but there are probably still Harley dealers / dealers who have complete sets of legal exhausts and lights in the loan / rental.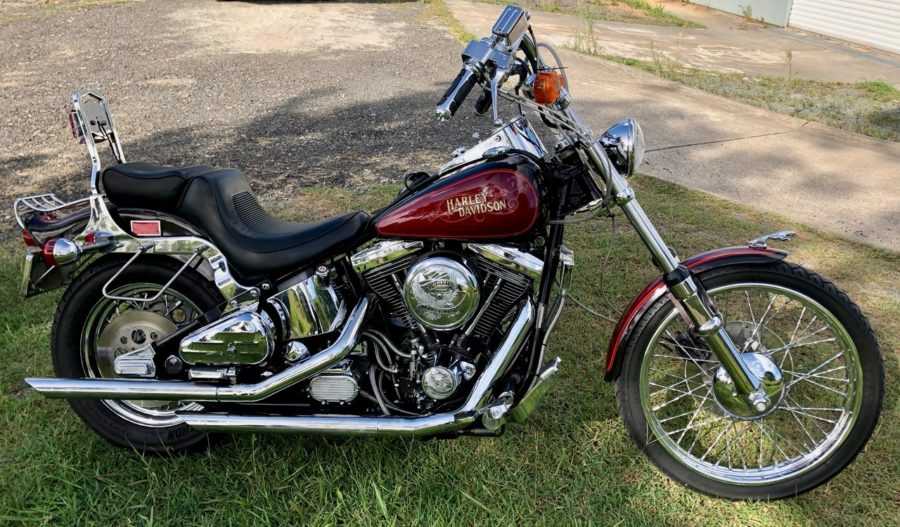 And $ 150 was offered on that. But that's not a Harley!