"I ordered a motorcycle by mail order last night," said the boy in the school yard. "And soon I will come to school with it."
A motorcycle at a mail order company? Yes, that was possible in the seventies and eighties. The West German company Neckermann offered all export models of the East German brands Simson and MZ. You rarely saw Simson mopeds and when you saw them they were a bit strange. But they cost even less than an Austrian Puch Maxi, which had no buddy seat and no four-speed gearbox.
MZ, that was a different story. My classmate dreamed for six weeks that a Neckermann bus would stop in front of his door, from which a shiny polished black-and-chrome steed was carefully driven. And with which a proud tour could be made through the neighborhood and city. Well, that was a bit disappointing.
What came was a truck out of which a wooden box emerged. It had to be signed for. "But this is not a motorcycle!" he still moaned. "No, you have to assemble it yourself", said the driver. "Huh? What? How?"… "Sign here boy, at the cross, because I have more to do."
Inside the box were a frame, engine block, a lot of loose chrome and sheet metal parts, a wiring harness, a tank and a book in technical German. The aroma of drilling and cutting oil, preservative wax and bearing grease rose from the whole. Everything was wrapped in miles of brown, greaseproof paper. A plastic envelope turned out to contain a set of keys and screwdrivers.
With a little help it all worked out. The MZ TS 250 had to be assembled like an Ikea furniture, and just like an Ikea furniture, the patience, precision and attention of the installer determines the end result. A helpful acquaintance knew how to adjust the ignition, carburettor, Bowden cables and brake shoes. A torque wrench was borrowed just in case and after a few weeks the machine came alive with an impressive blue haze and a distinctive 'rengdengdengdeng'.
Motorradbau Zschopau
What was that MZ now? It started with the DKW factories, which were located in the Russian occupation zone after the war. These were initially lost, because the USSR was allowed to seize half of all industry in its zone in the context of reparations. As a result, Russian IZH copies of the famous DKW RT series appeared already after a few years. Not that the Russians were the only ones to reap the benefits: the BSA Bantam came from England and the Harley-Davidson Hummer from the US. With probably five million copies made on all continents, the DKW RT 125 is one of the most built motorcycle concepts ever.
We write 1952, when the brand MZ (Motorradbau Zschopau) is founded in Zschopau, an idyllic Saxon town near the Czech border. Initially with the DKW models under its own brand name, including several thousand two-stroke boxer twins of 300cc. However, most customers wanted the simple, reliable 125, 175 and 250cc single cylinders.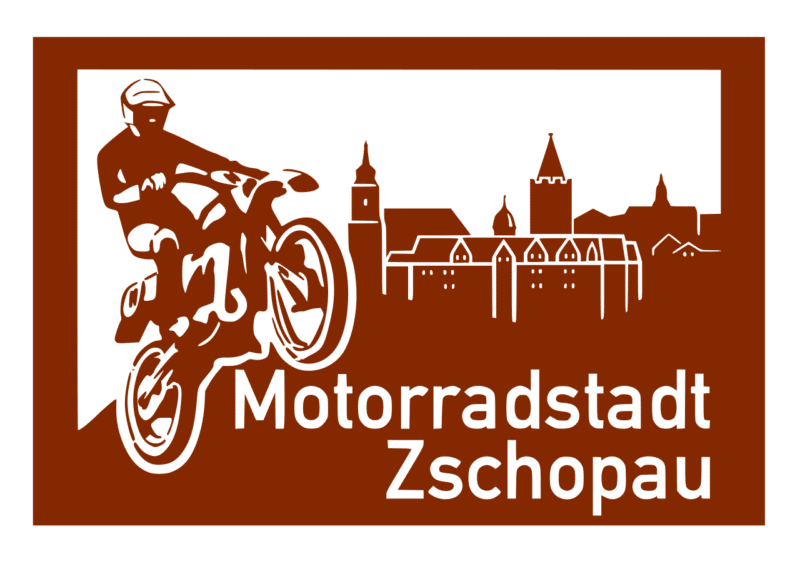 To say that MZ engines were successful is an understatement. In contrast to the East German car brands, MZ had many enthusiasts in the West, especially among workers and students. Around 1960, MZ became the largest European engine factory, replacing the Czechoslovak Jawa. Due to the high purchase price and the waiting times for cars, the motorcycle, with or without a sidecar, was a popular means of transport in the GDR. There were twenty times as many motorcycles per inhabitant in East Germany as in West Germany, while in the West there were four times as many cars per inhabitant. It also seemed that IFA, the umbrella organization of means of transport, had a somewhat less rigid and conservative model policy towards MZ than with the car manufacturers: MZ regularly released new models, while Wartburg and Trabant hardly changed after the XNUMXs.
German through and through
There was nothing wrong with the quality. The MZ was a genuine German product, no superfluous frills, but absolutely well designed and made. The two-stroke single-cylinders ran low-vibration, the sheet steel frames (with tubular frames from the ETZ series) were torsion-free, the engine steered, braked and sprung completely properly. As with Jawa, the drive chain turned in rubber tunnels and was therefore well protected against water and dirt. A solid workhorse and a pleasant machine.
Advertised with a top of 125, in practice it turned out to be (solo) 135. There were, of course, also drawbacks. The low weight of 135 kilos meant that there was quite a difference in handling (and braking behaviour) with or without a passenger. But for a novice motorcyclist with a tight budget, there was no better offer than the MZ, my school friend had seen that correctly. And he drove it for years.
The biggest problem was actually the tires. As far as he was concerned, the advertising slogan "Pneumant, a fine tyre" could go in the trash, because they weren't fine tires at all. They offered insufficient grip for two-wheeler tires and were soon replaced by a Western brand.
After the 'Wende', the company was dismembered and offered to the world market, with Turkey's Kanuni receiving the rights to continue the ETZ models. A restart in Germany under the brand name MuZ failed because the Austrian Rotax four-stroke engine nullified the original advantage of MZ, a low purchase price and simple technology. The last ETZ 251 two-stroke was offered for 3.000 DM, the MuZ R500 suddenly cost 9.000 DM, without smoke plume, but also without better performance. In that segment, the major Japanese brands were very strong and the old factory was lost.
I once spent an hour talking at a motorcycle meeting with a nice Berlin couple, who had driven around the world in their ETZ 251. The bike was full of suitcases and bags. It won't be fast. But it was possible and they could tell about it beautifully. A machine that has made millions of people happy has made its mark.
- What is what completely worth? The MZ is doing the splits
- Ostalgie: The MZ ETZs
- MZ BKX NUMX
- More stories about classic engines