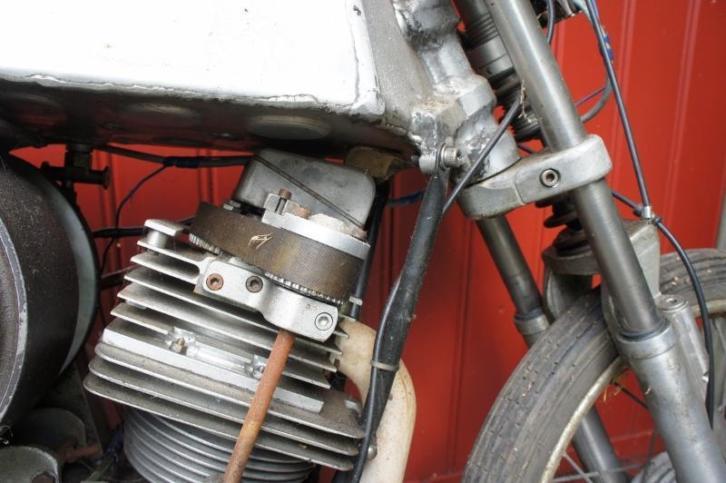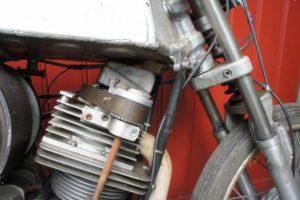 A unique motor project. And clearly much more than a 'craft' that was put together on a rainy day.
The machine must be built by an 100% technician. You see that immediately because he is so ugly. We mean that positively.
But what kind of motor project is this? It is a four-stroke. The cylinder head looks very 'in-house' and we think that the exhalation of the block is controlled by a rotating disk in the head. And that thing behind the cylinders? Perhaps a mechanically driven compressor? A nuclear power plant?
When we see this project, we immediately have to think of the ways of the late Cees Fick.
But if you can tell more?