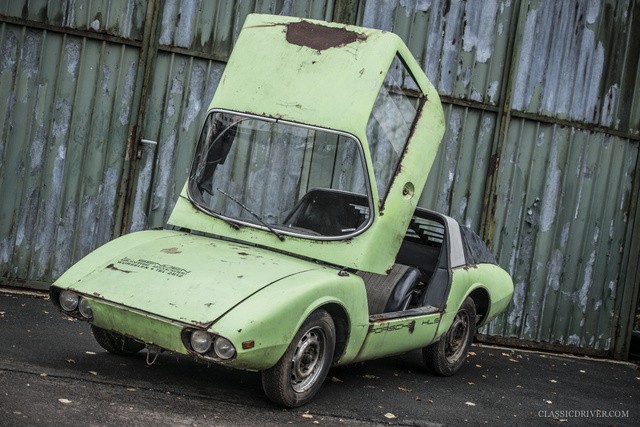 We received these photos by email asking if we knew what kind of car this was.
We don't get much further than that it could be a very abandoned car, perhaps a kit car. We get that kit car idea through the roof construction. The contributor did not mention where he had seen this car and whether he already had it in his shed ... Incidentally, there is a Porsche 6 cylinder block in it.
So if there is anyone who knows more?