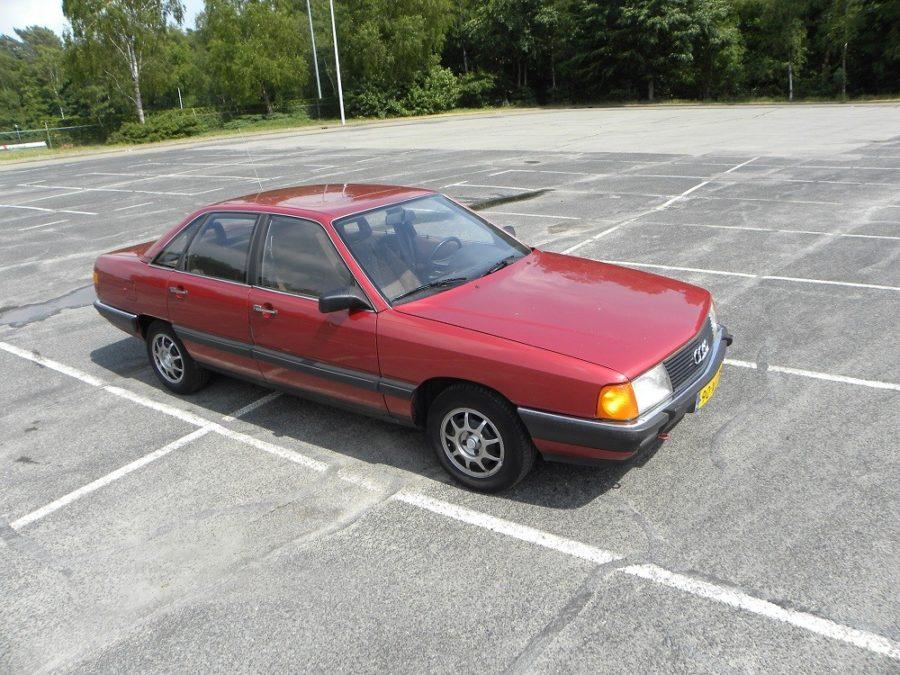 An Audi 100 purchase test. You can find it in AMK's first summer issue, the July edition 7. The Audi 100 Type 44 series made from 1982-1991.
Those Audis were large, comfortable cars that were real mileage eaters. The T 44s had a CW value of o, 3 and were seen as a tribute to the NSU RO80.
The editors run an 1.900 cc five-cylinder engine with a Pierburg carburetor type that is only a month or 9
mounted. That was exciting when the carburetor gave problems.
And that with such a small engine in such a large car the acceleration above the 4e is not the 5e, but really an economy transmission? The driver noticed that when he tied a closed tandem axle behind his Audi 1900.
Such an 1900 cc five-cylinder engine is rarer than a typical Quattro.
Yet there is something to be said for such a Quattro. Oh, and you can expect that in the next or subsequent issue.
And the Audis from this series? They are still attractively priced and highly employable. But make sure that they were (partly) galvanized, but could still rust.