Every classic dealer has one… Or two: Cars or motorcycles that are in the trading stock, but that are actually for their own greed. And so I was looking at Albert's Chevrolet Corvette. That was to inform him that the Corvette party of the Heartbeat club, to which ex Mr Yamaha Mang Yuan had invited me, was canceled.
Pure fun mobiles
Meanwhile, Corvettes are, of course, wonderfully pointless icons. It doesn't take four people, you can't tinker with a towbar and the classic 'Vettes' prove that for the fun factor torque and power are much more important than handling and that kind of details. You can't put a lot of groceries in it either. The classic Chevrolet Corvette is beautiful in a Dolly Parton way elegant and they are just wonderful cars. And they are polyester, plastic.
Polyester was a new product
In January 1953 the public was introduced to the Chevrolet Corvette for the first time during the show in the hall of the famous and luxurious Waldorf Astoria Hotel in New York. The response has been overwhelming. So GM decided to start production of the Corvette that same year. The USP, the unique selling point, of the Corvette was - and still is - the polyester body. The first - running - copy was built on June 30, 1953. Because all Corvettes were made by hand and the production of a car with a plastic body was actually at an experimental stage, only 300 units were made in that year.
Polyester has pluses and a few minuses
Albert's red 1965 Chevrolet Corvette is almost perfect. But polyester can do weird things just like sheet metal. Iron can rust. Polyester can suffer from osmosis, another annoying skin condition.
Osmosis is a degeneration process in the glass fiber laminate and is caused by a chemical reaction between water and the residues in the base material. It usually occurs due to impurities in the gelcoat and laminate.
The water penetrates through the gelcoat into the laminate and reacts with the chemicals present there to form acids. These acidic substances in turn build up pressure behind the gelcoat, which can cause blisters and eventually cracking. When the gelcoat is damaged in this way, the underlying laminate soaks up water like a sponge.
The problem is also known to boat owners and pool owners.
Grinding out osmosis
In the classic Chevrolet Corvette, osmosis is often the result of older repairs. Osmosis spots will have to be localized and then cut open to the glass fabric. The osmosis spots must then be repaired with an epoxy and then the body part concerned will be finished in an epoxy coating so that no more water can penetrate to the glass fabrics. Then it is a matter of tightening, coloring and staying happy.
Collision damage
What happens more than osmosis with the Chevrolet Corvette is collision damage. This brings you to a field of tension within the possibilities of polyester: It is easy to repair, but it is considerably less easy to do that properly. And poor repair work can lead to osmosis. Feel free to spend an evening in advance watching YouTube videos. But still: repair work on polyester body parts is simpler than repairing conventional sheet metal. There are even people who like the smell of polyester resin.
When working with fiberglass mat, make sure that it is very important to wear a good mouth / nose mask during that work. It is still unclear what faces are doing against the Corona. But what fine glass fibers can do in your respiratory system, there is plenty of experience. Those glass fibers are also the reason not to work in a T shirt and with gloves. That saves a lot of itching afterwards.
Watch out for beunhazerij
Remember that the 'easy' repair of fiberglass / polyester is also the biggest disadvantage. Traditionally, a lot of damage has been done with Corvettes in the States. And the largest bunkers live in the States. Therefore, be extra critical when purchasing a 'plastic' classic.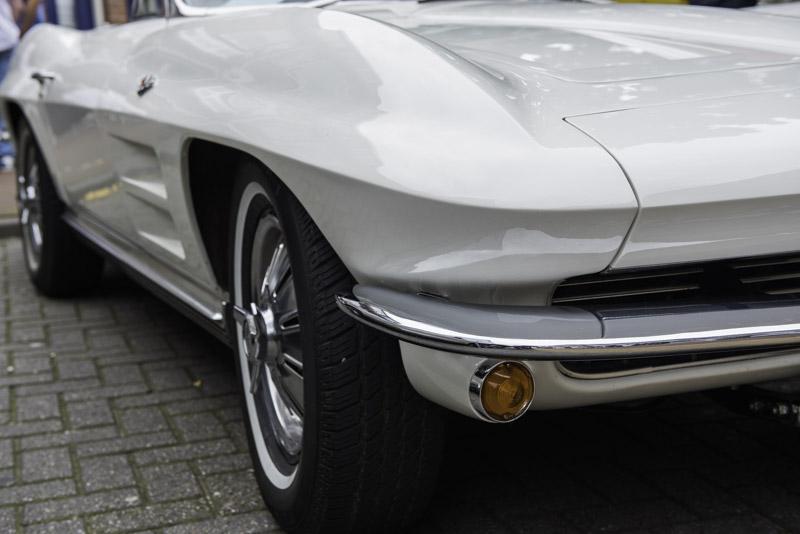 Smooth perfection