From 28 to 30 October, the second edition of CLASSICSNL takes place at the WTC Expo in Leeuwarden. Everything has been prepared to make the classic fair an even greater success than the already successful debut edition of 2015. "All stands are sold out and we have succeeded in providing CLASSICSNL with a number of beautiful attractions again. Moreover, the stock market is larger in scope, "says stock market manager Pieter Fokkema. "The starting points remain the same: we focus on classics that are in a condition from good up to and including their competition condition."
100 year BMW
As previously mentioned, CLASSICSNL has chosen the 100 anniversary of BMW as its main theme this year. The theme is given an impressive interpretation in collaboration with the BMW Classic Car Club. Illustrious Bavarian icons such as the BMW 507 and the BMW 326 - together with another 15 iconic BMW's - will give substance to the main theme in Leeuwarden.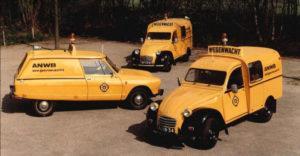 70 year Roadside Assistance
Another crowd puller is colored in by the square with historic auxiliary vehicles. The 70 anniversary of the ANWB Wegenwacht plays a central role. The visitors can include an original Citroën Ami, two roadside assistance BSAs and an original order 2 CV of the yellow brigade. behold. In addition to the ANWB heritage, there are more historic vehicles to be seen within the theme square, such as beautiful tow trucks and ambulances.
Auction
New at CLASSICSNL is the auction of classic cars, which is organized in collaboration with the Online Auctioneers from Groningen. Just like the other offerings at the fair, the classic cars to be auctioned are at least in good condition. 35 vehicles are offered in total and there are a number of exclusive classics and cars that are excellent for use as a daily means of transport. The parcel list with cars is online and you can already bid. The viewing days are during the opening days during the exhibition. On Sunday afternoon 30 October from 13.30 hours the cars will be hammered live at the fair. It is particularly worthwhile to take a look at least or to get a look online and .
High-quality, attractive, exceptionally accessible and diverse
During CLASSICSNL, the WTC Expo is entirely devoted to classic cars and young timers. CLASSICSNL accommodates a wide variety of professional participants, specialists, private owners, industry-related organizations and clubs. Together they will show a wide variety of classics, youngtimers, automobilia and services in a high-quality, attractive and very accessible setting. In an environment where beautiful classics, specialisms and pure love for the profession will certainly enhance the classic experience among visitors. A visit to CLASSICSNL is therefore an absolute must for enthusiasts and aspiring classic riders.
tickets
The exhibition is open daily from Friday 28 to Sunday 30 October from 10.00-18.00 hours. Ticket sales have now started for visitors. In the online presale an admission ticket is € 11,50. Tickets can be ordered via the website: www.classicsnl.nl.