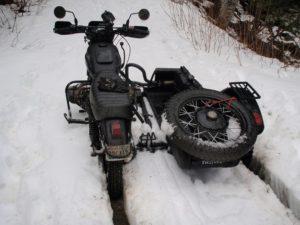 The collapse of the Russian motor industry.
In terms of production numbers, the Russian motor industry has been relegated in a quarter of a century from a multi-million company to a disaster plan.
Back in the USSR
In the last decades of the Soviet Union's existence, the country produced 1,5 million engines annually. The engine was almost always a less alternative to a car. There was no free car market in the Soviet Union: those who wanted and could buy a car were put on a long-standing waiting list. Getting a motorcycle was easier.
And with the Russian climate, the choice is not difficult.
The Russian Socialist Federal Soviet Republic had three major engine factories: the Urals plant in Irbit (Irbitski Mototsikletni Zavod) under the smoke of Yekaterin Boer for heavy engines with an engine over 500 cc, the factory in Izhevsk with engines from 350 cc and the engine factory in Kovrov in the Vladimir province for light engines, such as the Foxchods.
In addition, engines of the Dnepr brand (Kievski Motocycl Zavod) and engines of the Minsk brand in Belarus.
After the collapse of the Soviet Union in 1991, the motor industry of Russia followed that trend at lightning speed. This had three reasons. Cars were 'just for sale' from that moment on and the bourgeoisie got some more money.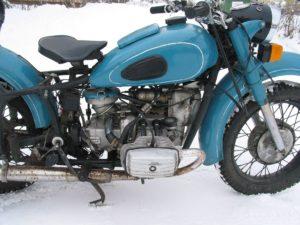 The remaining motorcyclists almost all switched to the foreign motorcycles.
For example, the Urals plant in Irbit saw its sales fall from 130.000 engines in 1992 to 1.200 in 2012. 10.000 workers worked at the factory in peak times; nowadays there are only 160.
And whether those engines are classic or retro?
Ural's big boss is now a former Russian living in America ...