Ger Dijkshoorn belongs to the kind of men whose production has been discontinued for a while now. Ger is a genetic freebooter, a purebred techie and an absolute connoisseur when it comes to Harleys without electronics. And when the box with anecdotes opens, you imagine yourself in another world. We'll see if some of those stories are suitable for publication.
Naughty!
Because the Old School Haley world was made up of the kind of people that Harley-Davidson has wanted to connect with for a long time now. And many of the stories are like boys' books. But then for boys aged 18+.
More appearance than being
The current Haley world is about PR, lifestyle and looks. The brand earns more from preconditions such as clothing than from motorcycles. This is different on Amaliastraat. It's about technology. Without interesting things like lifestyle related tattoos or wildly cultivated beard growth. And if someone from Singapore sends a crate with a 750 cc side valve block to the Amaliastraat in Utrecht - and just Google in what kind of neighborhood that street is - to make it completely tip-top, you can still assume that you have your reputation. well done. Then you can also make the pleasant choice to only take on nice jobs from people you like. And that means that after all these years, Ger still works for fun. The fact that Ger has started his own motorcycle brand in the meantime is a nice snack.
Everything can be improved. Always
Ger has written many articles over the years about maintenance, repairs and improvements to Harleys from the time when those machines were still Real American Steel. If you leave the American Dream aspect for what it is, there is a surprising amount to improve on the American V-twins. Of course, you must know what you are doing. Because the relative simplicity of the old Harley technique is the brand's biggest pitfall. A well-built, well-maintained Harley engine that is treated with respect is simply a reliable piece of machinery. And also with a Pan or Shovelhead block you can go up and down the south of France or Spain without any problems.
Disappearing knowledge
What is starting to play out is that experiential knowledge in that area is starting to die out. And then Harley enthusiasts (and connoisseur) Peter van de Barselaar and Ger come into the picture again. Because one of those things that is in danger of being forgotten is the 'know how' about the Linkert carburettors, which were an essential part of the breathing of the Harleys for a long time.
Key courses in Utrecht
And to make the future of old Harleys even safer, Ger and Peter will start as 'MotorcycleAcademy' key courses for working on old Harleys in Ger's authentic workshop in Utrecht as soon as the Coronakriebels allow it.
So the booklet
But buying the booklet 'Learn Linkert carburetor repair' is the first step. On nearly 40 pages you can read all about the history, models, adjustment and overhaul of this icon among the carburettors, the Linkert mixture factories.
The booklet costs 9,50 and is available from Harley-Davidson Service G. Gijkshoorn (www.prostreetholland.com) and the MotorcycleAcademy. You can order via gerdijkshoorn@gmail.com en info@motorcycleacademy.nl.
Shipping is also possible, in which case some shipping costs will be added. If you give your full name and address in your email, an invoice will be sent. When the money is in the booklet comes.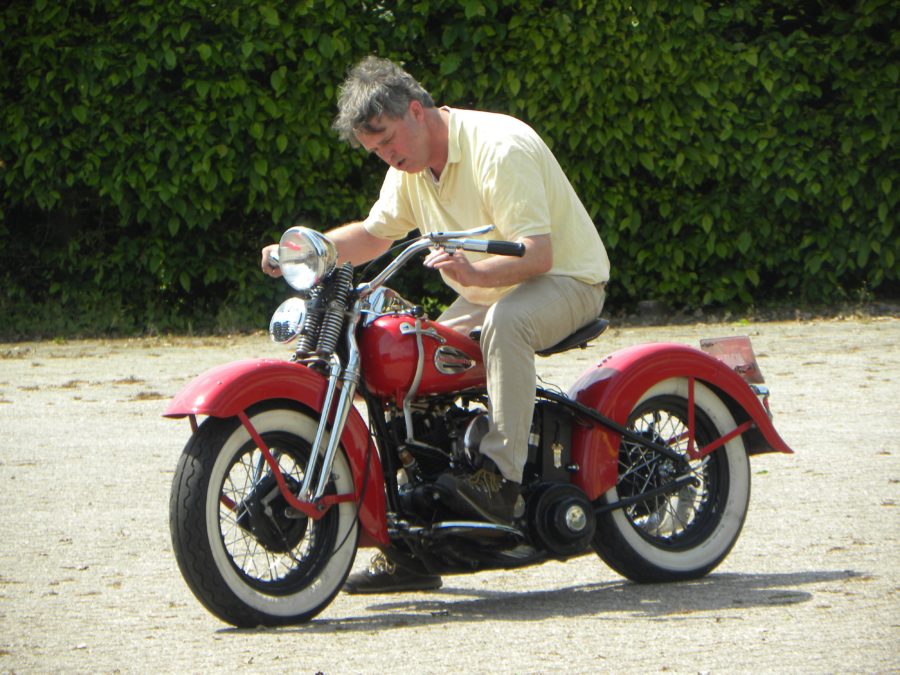 The integration of a former Swede