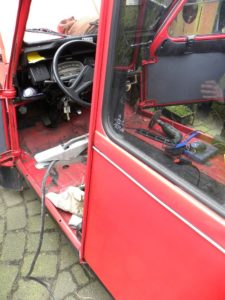 Next Year is coming of Citroën World meeting to The Netherlands!
This Union event for types classic Citroëns is coming to the Attractive castle Midday in the Rose (nearby Arnhem).
De organization expected a high attendance because of this great location with is gorgeous forests, the delicious water sports area, of many castles en Luxury hotels. Shortly sea info on: www.icccr2016.nl or: www.facebook.com/groups/ICCCRX NUMX
And we are working hard to get everything in order! Not just from the organization ...