The ICCCR had a fantastic start. But that was due to a rainy start. Not that anyone was impressed by it, but visitors from southern France and Portugal probably now understand something better why so many Dutch people like to come their way.
The international Citroën This year's meeting will be held at Landgoed Middachten, between the world towns of De Steeg and Ellecom. From now on those villages are on the map in more than real size.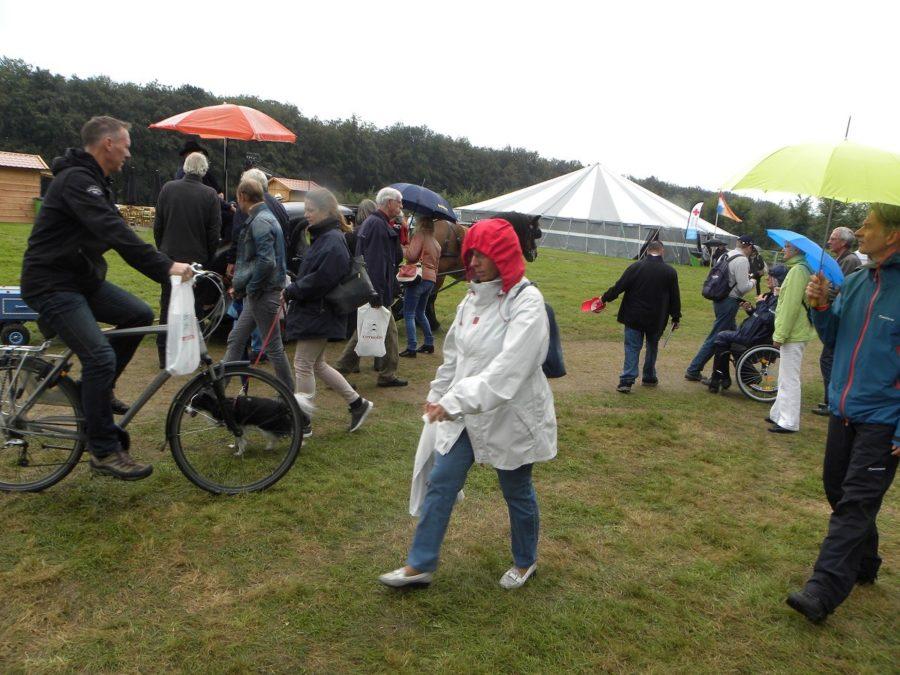 The ICCCR is a mega event for Citrophils from all over Europe. And today, on the opening day, that already resulted in traffic jams in the vicinity of the event. The organization is top class, but the quantity Citroëns was overwhelming.
The visitors proved that it is more than a trade show. All kinds of nationalities were represented by the sexes we know and their children and / or grandchildren. The ICCCR is therefore a show for all ages.
On the parking meadows, the Museum Chaprons dreamed brotherly alongside bumped 2CVs. A Jumpy that was built up as an ambulance had a sturdy tandem axle. There were entire rows of TAs, DSs and XMs. And BXsen of course. That was the snapshot of Thursday morning and early afternoon at least.
During the entire duration of the party, up to and including Sunday, the event area has all kinds of food trucks, food stalls, old parts stalls such as at the best fairs, stands of companies ... Boat sales, a competition d'elegance .... You name it.
In the evenings there is full music in the large party tent and the improvised meadow car parks are just as full of beautiful, digesting or unique Citroëns.
Mergen apparently the weather is getting better. So if you have a day trip Citroëns wanna watch? You can simply buy tickets at the cash register or online.
Knowing more? Look at http://icccr2016.com