Whether our hobby will have new growth in 25 years? No idea. But I fear the worst. I've had the 2021 press kits and read the first complete tests. Motorcycling today is apparently 80% about electronics, assistance systems, connectivity and communication. And about the fact that under 100 hp you are somewhat poorly motorized. Because you read mildly surprised: 'Despite the fact that this engine has only 105 hp, you never have the feeling that your power is lacking'.
Shifting boundaries
The 44 hp Honda CB450 'Black Bomber' was once described in the weekly magazine Motor as a high-powered motorcycle that actually comes into its own under an experienced motorcyclist with track experience.
Fifty horsepower as an acceptable maximum
At BMW, the 50 hp of the new R75 / 5 was clearly stated: Research had shown that a power of more than 50 hp on public roads could only be dangerous. That they already thought differently about this at Honda with the CB 750 F? That is history. BMW has apparently redone the in-house investigations in the meantime.
With a little help from my friends
Of all the assistance systems (six axle cornering ABS, hyper adjustable suspension systems, quadruple driving modes, launch control, quickshifters, WiFi, Blue Tooth, GPS etc. etc. As a motorcycling fossil, I only believe abundantly in an ABS. And a GPS is handy. But when I read that adjustable suspension after trying what turned out to work best with the compression damping on number 5 of the 20 adjustable clicks and the rebound damping working best on the 3rd of the 19 clicks? And that was only the front fork. But then everything suddenly seems very relative to me, even the fast switching systems so that you no longer have to disconnect, although that might save a clutch cable Cables can break And you can rely on electronics.
Better than the riders
Of course, modern motorcycles are so good and perfect that they can do more than their riders. Who therefore sometimes with more than ten electronic control cousins ​​have to be protected against themselves. An old-school motorcyclist mumbled when he read all those high-tech safety specifications, "Why don't those folks just learn to ride a motorcycle? a big turn to the dealer. And tinkering yourself is no longer an option.
Motorcycling today is largely the mix of what you get when you put marketers and techies in a cage. But it will be progress. Recently I was riding a 2021 machine and the only emotion I felt was a mild aversion to its appearance.
So let's nurture our passion
So let's cherish our classics and keep the responsibility for driving ourselves. Because on a motorcycle that uses radar to determine whether I am far enough behind my predecessor? I am not waiting for that. My driving skills and my classic bikes have their limits. But through experience my two (and three) wheelers and I know where those limits lie. In addition, we are not led by electronics, but we learned it the old-fashioned way: If we misjudge things, then we went on our record. And if you have survived enough of those learning moments, then you are now an experienced motorcyclist.
Everything is relative
Not to end grumbling on the present: A while ago a motorcycling acquaintance rode my then daily driver, a Moto Guzzi Cali II. When we changed bikes again, he looked in astonishment at the fat Italian who leaned contentedly on his jiffy: "That you dare to ride such a thing!" His Yamaha MT-07 did drive very differently indeed ...
But maybe I'm just an old bastard and I need to be admonished ... Shoot me!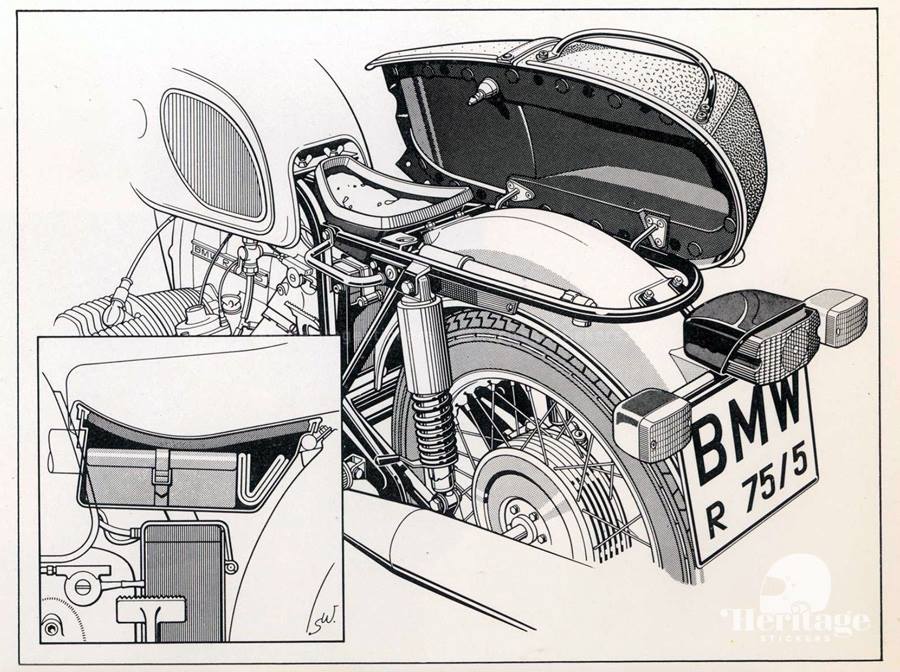 Hyperbike evolution. Kawasaki's toppers from then and now