Together with some friends I have all subscriptions on all magazines. It subscription to Auto Motor Klassiek is by the way the cheapest. This spread subscription saves a lot of costs and the fact that you only get some magazines after weeks is no problem. But if you, as the last reader, happily put aside a copy that has now been provided with dog-eared, you have the feeling that you are completely up to date again.
Digital tuning
And so you blunder against a very serious article about motorcycle tuning. Today, a modern motorcycle with 100 horsepower is no more than an acceptable middle class and there are already brands that deliver models over 200 horsepower. That is quite cunning in a country where there are some stretches of highway where you can drive 130 km / h. But from a technical point of view it's fantastic that it can be done. More experienced readers will remember (the stories) that oil had to be changed every 1500-2000 miles and that the carburetion, ignition and valves were also seriously demanding attention by then. That a top-end overhaul at 20D km was not at all uncommon. The time when BMW boxers were unbeatable in terms of quality and reliability.
In the past not everything was better
Now a 100+ horsepower engine with normal use and maintenance is just a ton good. But just like 'before' there is always 'more' in terms of speed. We had Cees Fick, two-stroke wizard Frits Overmars, Ab van Ginhoven and Paul Klaver. These were men who made motorcycles much faster (thermally effective) by thinking and experimenting a lot like Cees did, or as Ab did: calculating and trying a lot. That calculations went largely on paper and with a slide rule. And certainly Ab, and Frits, who spent a lot of time calculating and documenting, have set things in motion in the motorcycle field that we still benefit from today. Their focus was to investigate the behavior of gas flows in the inlet and outlet trajectories. The articles they wrote are still very interesting to read.
It was about mechanical adjustments in the lengths, diameters and shapes of everything that mixture passed through. From the air box to the diameter of the tailpipe of two-stroke expansion outlets.
The recent tuning test I read?
It was about a comparison between all kinds of boxes that are tied somewhere in the wiring harness and, depending on their programming, make the engine faster, more economical or stronger. For that you need a laptop as a tool. And someone who knows how to work with it. That's good. Very handsome. But I didn't like it. Nor can I get excited about the motorcycles for which all this digital cleverness is intended.
Back 2 Basics
As a classic enthusiast, I love the tangibility of the material, I am happy with the weird pieces of specialty tools that I have collected over time. I still dream about a lathe, but it is already coming. And once I've ridden a modern motorcycle for a spin, I know how much better a machine like that is than the old stuff I've pledged my heart to. But I don't like the modern stuff better. And that my favorite classic currently delivers about 23 hp from 750 cc? That should be enough. Because there are always more people driving behind me than in front of me.
The Paladijn was a mobile calculation model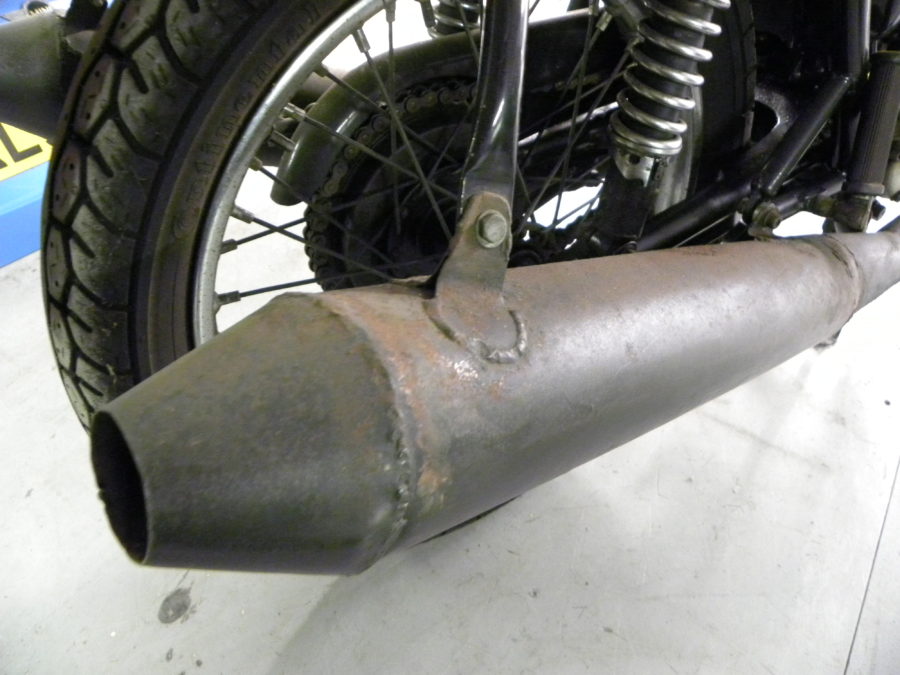 Cees Fick was a true techie with a Willie Wortel complex
All old school ...
Side valves, OHVs. Everything can be tuned!