Dream away from an exhaust system. How romantic can it get? Although: you are talking about a piece of traditional craftsmanship with a very serious batch of calculations behind it. About a sculpture in perfectly modeled, spotlessly welded thin-walled plate. About one of the most important parts of a two-stroke engine where the interplay of the exhaust elbow and the expansion chamber perform the actual function of the intake and exhaust valves in a four-stroke.
Thanks to MZ
These expansion exhausts are an invention of MZ constructor Dr. Walter Kaaden. The pipe runs from a front cone through a cylindrical section to a counter cone and an end pipe or tail pipe, creating a pressure wave that creates additional counter pressure in the cylinder. The angles of the cones, the cylindrical part and the tailpipe and the combination (s) thereof are of vital importance. Before Kaaden's time, two-strokes ran with straight, open pipes or even with megaphones.
Back pressure is essential for a two-stroke engine to keep the filling and flushing of mixture and exhaust gases under control. The correct dimensions of the expansion pipe ensure a considerable increase in power. This increase is caused by the fact that, at the correct measurements for one particular speed (the power band), the pressure wave has exactly the right timing to push freshly drawn-in mixture that has already partially entered the exhaust back into the cylinder. This causes a greater combustion volume and more complete combustion.
'Timing' is precision work
The 'timing' of the pressure pulses is high school calculations. And the timing, as mentioned, only works optimally within a limited speed range. You notice this very well when a tuned, snotty running two-stroke machine clumsily climbs up until it reaches its calculated working area. That's where Hannibal Jones from the A-team must have gotten his slogan 'I love it when a plan comes together'.
An expansion system for a road racer can therefore be designed very differently than that for a trial bike or a cross sidecar combination. In addition, the matter is so complex that swarms of 'experts' or self-proclaimed gurus swarmed around it. Now that is less in connection with the less attention to two-strokes. But on Kreidler and Zündapp forums the discussions tend to run out considerably.
But with two-strokes, expansions stood and stand for more power
At the time there were also a lot of providers who supplied them for the most common 'Japs'. In addition, the two-in-one and three-in-one usually provided less top speed, but higher torque. Reimo was a standing name at the time, but Ack Bants 'Bullet' exhausts were also very serious things. Currently there are also very good expansions for sale of the now famous Jolly Moto. But in Haaren Fedor Copal makes very nice sets. With all those exhausts it was also a matter of keeping a close eye on the ignition, the nozzle occupation and in the inlet side. Just putting a bunch of expanders underneath was a guarantee for piston damage or at least a bad running engine that had lost a lot of its power.
In the glory days of two-stroke racing, the Netherlands was quite a leader. And when it came to the show, Frits Overmars - a gifted calculator and an extremely amiable person - was an international top player. Already quite a long time ago he wrote pleasantly readable columns in Moto 73 based on his craftsmanship.
In the meantime, two-strokes are actually history. But there are still manufacturers who can make very nice expansion exhausts 'with the knowledge of today'. Then you have (considerably) more power. And more noise. A moderately to poorly muffled two-stroke exhaust note is a thing these days.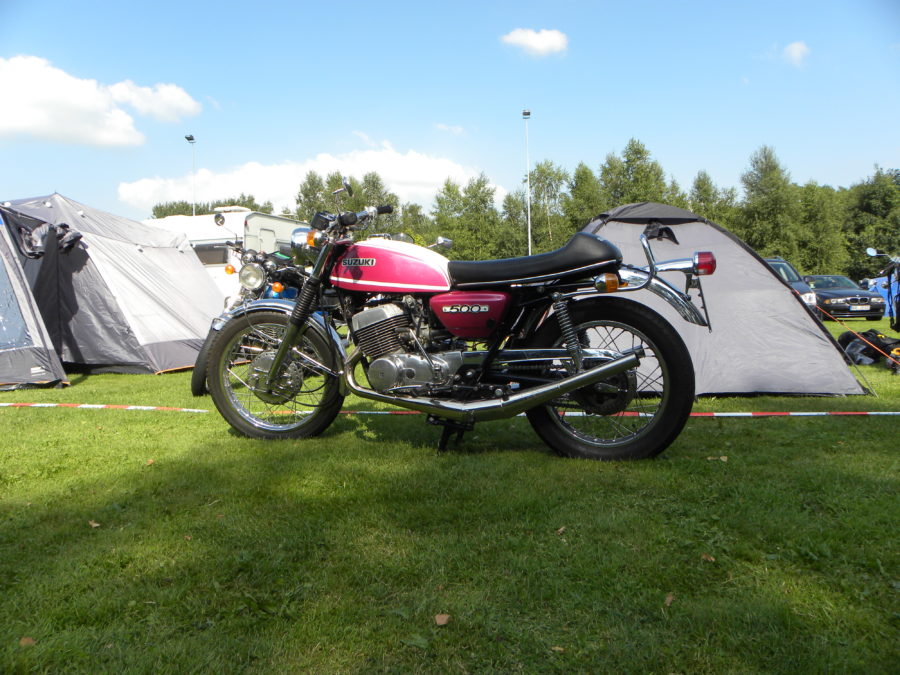 Also for classic crossers