Many of us started our careers on old motorcycles. Because we had no money for newer copies. And those old motorcycles? They were simply worth little. I bought a Norton 88 for 75 guilders. A BSA café racer without registration for one hundred and fifty peak. At Muts in Soest I bought a frame with license plate for twenty-five guilders. A nice T500 cost me six hundred guilders. When I was rich there was a very nice CB 750 K2 for two thousand peak and a Laverda SF for 3.250 rock-hard guilders.
In the meantime, those prices are only to be dreamed about
Because all the motorcycles I mentioned are no longer 'old', but 'classic'. It is only when you compare the current classic prices with the new prices of current motorcycles that they are still not really expensive. Because 'a lot of money' does not have to be expensive.
Motorcycling from the pure budget angle of our early childhood is still possible. But then you just have to have grown with the calendar. There is now an almost overwhelming range of motorcycles from the second half of the eighties, first half of the nineties for amounts under € 1.000. We are talking about neat, good motorcycles between 400-1200 cc. Most of that offering consists of 600 cc Japanese four-cylinder. And you can still see how many 600 cc Diversions were sold at the time. But you also have FJ1100 and 1200's for less than € 1.000. Much of the offer consists of stuff with tubs from the yogurt box color era. From machines that have never been able to appeal to me optically. But on the scale of ugliness, those engines are still amply surpassed by the soft custom twins of a cc or 400-450. In addition, the Kawasaki Ltd's are so convincingly awkwardly styled that an acquaintance of mine doesn't even manage to give his copy away. But if we think back to our younger years: motorcycling can still be very cheap.
The end of tinkering
In addition, the current generation of cheap - perhaps once classic - motorcycles is just about the last on which you as a motorcyclist can do some technical maintenance yourself. They are still largely - well: let the ignition and rev counter be electronic - free from electronics. In terms of power and performance, even those horribly ugly Kawa Limited twins are even more than traffic compatible
But yes: the current budget offer has little to do with our memories and emotions
In fact, many of us find the styling of that era just plain ugly. So what do you do with such a thing? Well: just possibly the same as what we used to do with our then not yet classic motorcycles. To drive. Grab the motorbike to get tobacco, cigarettes or a crate of beer. That aside from the fact that many of us nowadays live smoke-free and low alcohol. Such a 'knakenfiets' does not steam with passion. But it is a motorcycle. A motorcycle about which you don't have to worry too much about an unexpected rain shower or a scratch on the tank. Just one thing to enjoy useless driving if you want to get some fresh air. Because for the real moments of enjoyment you have your real classic. That is the machine for the added emotional value. And that it also has a certain financial value nowadays? Well, it has already been said: a whole new motorcycle is more expensive. But who wants to be seen on a machine that is 'the ideal platform for your smartphone'? So go crazy: buy a neat Diversion 700 with suitcases for € 600. In any case, shopping becomes fun.
And if you keep your purchase a little tidy? Then you will have an enormously valuable, usable classic at home in 25 years' time. Top!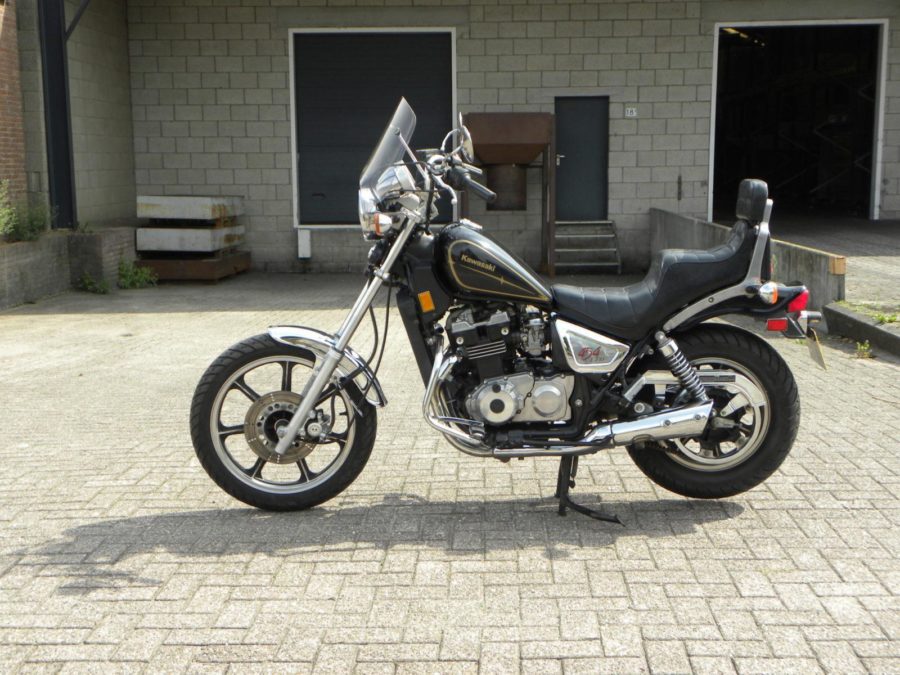 Driving 50 cc is also cheap