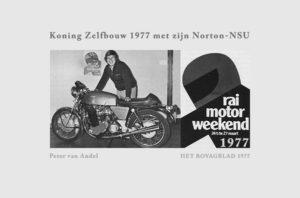 Car engines in motorcycles.
We already talked about it in the message about the NSU 1200 C. NSU four-cylinder with their overhead camshafts were also loved by motorcyclists.
That was at the time that 650 was cc for the Real Heavy Boys and the RDW was not the organization it is today.
Friedl Muench's 'Mammut' naturally became the model for that approach.
But in the early times of 'Koning Zelfbouw'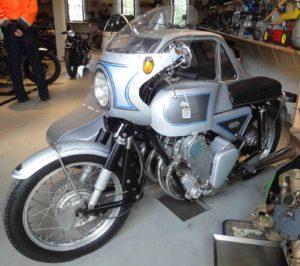 Jan Heemskerk and Peter van Andel scored first prizes with their creations.
The mounting of car engine blocks in motorcycles was done regularly. Until the RDW tightened things up a bit and the self-tinkering became less across the board,
VW, DAF and 2CV blocks were well suited for this. But we also once saw a bastard with a transverse cast-iron Renault engine.
If you have such a motorcycle or photo material, we will wait for your message!