Yet without a tent ...
With this summer, a motorbike camping holiday is more for die-hards and people who enjoy a damp buttock.
Fortunately, the current motorcycle clothing is effective and also available in versions that allow you to ride stylishly on a classic.
The driving pleasure does not have to affect the driving pleasure. And if there were no wet summers in the past? They were certainly there!
And for fiddling with setting up tents in the rain there is an alternative: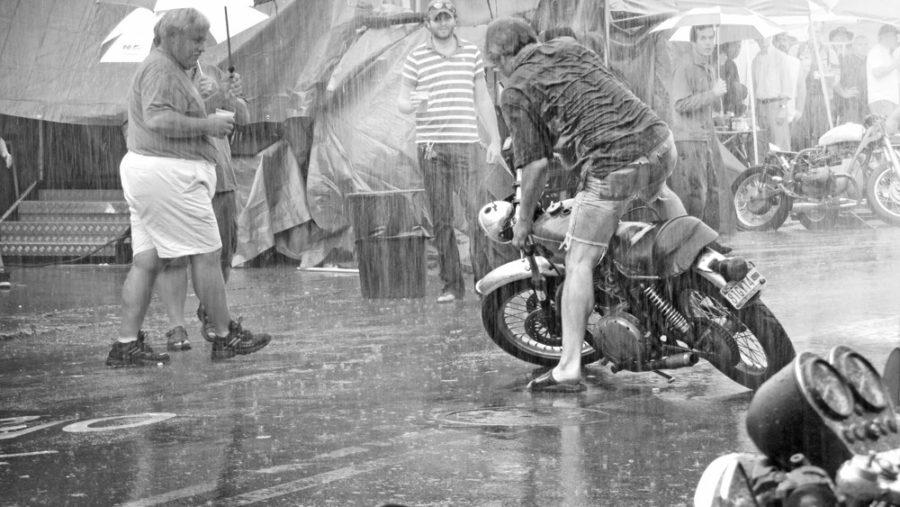 If you dare to go on holiday on a motorcycle this summer, then the Mobikehotels are a good option.
Do you also fancy a weekend of 'cols' in the Vosges or Alsace, a drive to the Ardennes or Luxembourg, a trip through the Achterhoek in the Netherlands, some cornering in the Eifel, and a discovery tour through the Sauerland?
Then the MobikeHotels are great anchor points.
If you are looking a little further away from home, Mobikes partner MoHo with its Motorrad Hotels in Austria and South Tyrol offers the perfect motorbike holiday in the Alps.
MobikeHotels offer everything that is important to you as a motorcyclist. They ensure that you are pampered as a motorcyclist and you have the certainty that your motorcycle will be stored safely. Each hotel is in a beautiful area with interesting routes.
Are you just passing through? Most MobikeHotels have a restaurant and / or a terrace, handy for a pit stop.