A lot has already been done on the basis of Volkswagen technology. This varies from installing all kinds of plastic bodywork on a complete rolling VW platform to using VW boxer blocks in motorcycles. We think quickly and shuddering about the Amazonas motorcycles that completely redefined the terms 'bulky' and 'heavy'. And so we come to Brazil. At Dacunha Veículos e Mecânica SA And at the VW Jeg.
Dacunha, since 1973
Since 1973, the Dacunha company from Sao Marco do Campo, Brazil, has been building off-road vehicles. There is plenty of terrain in Brazil. And in Brazil, VW is just as rooted as many forest giants. The choice for VW technology is therefore obvious. Because VW do Brasil is an important player in South America.
Brazil's road network is already a lot better than it was, but entire parts of that enormous country are still intersected by unpaved roads. So leave the sizzling boulevard and beaches of Copacabana and their doubly muscled or extremely curvaceous beachgoers for what they are and go off road! At Dacunha they therefore saw more in 4WD than in beach fashion. The approach was to build an effective, simple and easy to maintain four-wheel drive that would be inland proof. And they did it like this:
The Jeg
The self-supporting chassis has a payload of 1 ton. And all technology, the axles, transmission, engine, brakes, etc. come from the regular VW bus stocks of VW do Brasil. With that approach, the technical backing is complete - and worldwide - for each other.
Everything on sheet metal is simply designed, 1 mm thick and galvanized. In terms of sustainability, the JEG scores well. The approach was to also sell them to the army. But apparently the VW Jeg has not really become a sales success.
Inside it is simple, but effective. And the interior is surprisingly spacious for the only 330 cm long roller. There is room for five not too fat passengers of South American height plus a little luggage. In addition, the rear backrest can be folded back to increase the load space. Above the front axle is a 55 liter petrol tank and above that there is also room for luggage. That luggage compartment is lockable.
A serious 4WD
The seriousness of the matter can be seen from the ground clearance of 28 cm and the extremely short overhangs at the front and rear. Plus, of course, the separately switchable 4WD. (The Jeg is optionally also available with only two drive wheels.) The handbrake is 'shared' and works separately on each rear wheel, which also supports traction. Simple, but well thought out. That whole fun package guarantees an off-road capability that a Land Rover or Landcruiser should not be ashamed of.
Fully equipped
In addition, every VW Jeg had a winch with 25 m cable, a roll bar, halogen lighting and a folding windscreen as standard. The options list includes parking heater and a lock on the rear-wheel drive.
Rare in Europe
Here in Europe, these kinds of cars are rarer than promises kept in politics. We 'knew' the Jeg from only 1 folder in our archive. We were therefore pleasantly surprised to find one 'in the wild' at Potomac Classics in Terborg.
And the Jeg story? That stopped in 1981.
Also read:
- Teijo. Volkswagen Transporter from Finland
- Volkswagen 1600 Variant: photos from the archive of Auto Motor Klassiek
- Martaré is back!
- The bestseller nobody knows: Gurgel X-12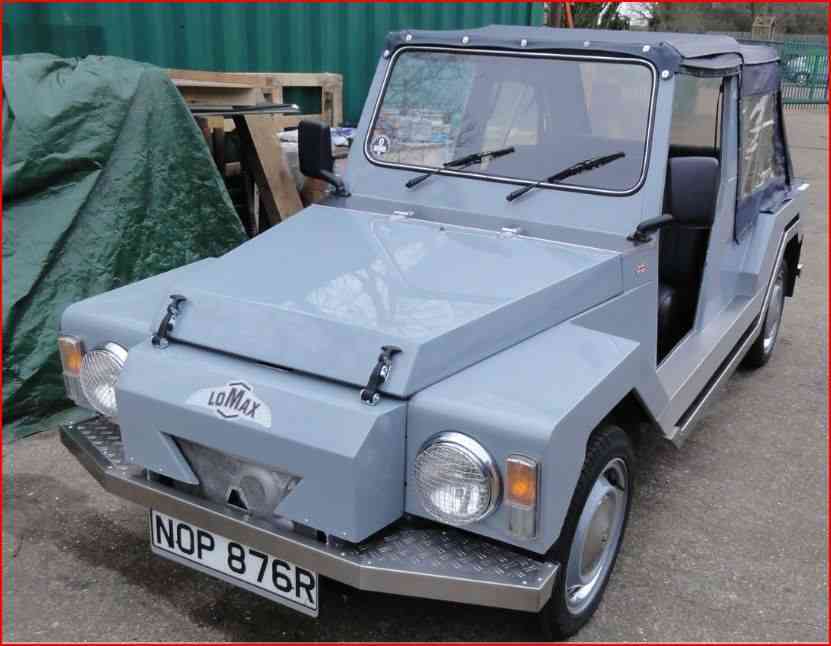 Inspiration and basic styling are not only Brazilian